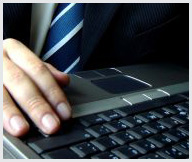 Gantec's Public Transit Services helps public sector transit agencies to reduce cost of operations leveraging cutting edge Information Technology services. Gantec provides professional services, IT solutions and undertakes turnkey IT projects implementation to help improve transit operations in several areas including supply chain, AFC, PCI compliance management, QSA management, web sales, and business intelligence reporting.
Gantec has worked with several notable transit agencies in the country including MARTA, BI-State Metro and CTA. Gantec has implemented Oracle ebusiness based professional services and turnkey solutions to these agencies. Gantec's Web ticketing solution for MARTA has been operational for the last two years without any down-time for system based issues.
Please download Gantec's white paper on its Web Ticketing Solution for MARTA for more information.
Gantec has partnered with several industry players to bring you Open Fare payment solutions as well. Please contact us for more information and to discuss whether Open Fare Payment is appropriate for you and/or any custom solutions you may require for your agency's operational excellence.
Breeze Card Web Ticketing system for MARTA
MARTA engaged Gantec for several opportunities including Oracle ERP services, Oracle Database Maintenance Services and for creating a custom Web-ticketing application. Gantec has been involved in executing these services over the past 5+ years and continuing to be engaged in this contractual relationship.
Through its custom web ticketing application, MARTA wanted to create an eCommerce web channel for the sale of its flagship Breeze Cards. The product was to be launched as an independent portal hosted at www.breezecard.com. Not only did Gantec successfully complete the project on time and within budget, but has also helped MARTA in the maintenance activities over the last two years with minimal downtime and high availability to the delight of the Agency's customers.
Some of the key features included:
A shopping cart:
That allows users to browse, select and buy the products and get notified of the purchases by email.
Breeze Card management:
Through the user accounts, that includes adding value to the existing cards.
A back-office system:
For Order Management, Patron Management, Product Catalog Management and Report Generation.
Enterprise Integration:
MARTA required the Breeze Card Web Ticketing system to integrate seamlessly into their existing infrastructure, especially their Oracle platform.
Mobile Enablement:
Gantec also has developed a mobile application to buy the tickets from mobile phones.
Partner Systems Integration:
The Project included integration with payment gateway for payment processing, UPS for shipment tracking, and CUBIC's NextFare system to control onsite peripherals like turnstiles for entry/exit management into/out of the train station.
Management Features:
The Business layer features includes e-commerce web-ticketing, patron management, administration, order management, shopping cart management, catalog management, e-mail management, report management, and logging.
Technology:
The project was executed using Java/J2EE technology including DB/JAAS for authentication layer, and Struts framework for presentation layer. It has been designed for High performance, flexibility, and scalability leveraging Service-Oriented Architecture (SOA)
Special Features:
The project was implemented for 508 Accessibility, and to comply with MARTA's custom security standards, W3C standards, and SEO best practices.